© Dennis Martin DDS Inc 2018










Mouthguards for the elite athlete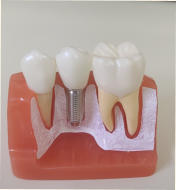 The American Dental Association recommends wearing custom mouthguards for the following sports: acrobats, basketball,
boxing, field Hockey, football, gymnastics, handball, ice hockey, lacrosse, martial arts, racquetball, roller hockey, rugby, shot
putting, skateboarding, skiing, skydiving, soccer, squash, surfing, volleyball, water polo, weightlifting, wrestling.
Mouthguard design and fabrication is extremely important. There are four types of mouthguards according to the dental
literature. Stock, Boil and Bite, Vacuum Custom made, and Pressure Laminated Custom made Dr. Martin uses the Pressure laminated
Custom mouthguard for his athlete patients. This mouthguard is thicker on the biting surface but thinner by the tongue making it more
comfortable to speak with it in and safer. It also has the best retention of any mouthguard by far. Plus logos can be incorporated.
An athlete is 60 times more likely to
sustain damage to the teeth when
not wearing a protective
mouthguard.
Every athlete involved in contact
sport has about a 10% chance per
season of an orofacial injury, or a
33-56% chance during an athletic
career.
Victims of knocked out teeth who do
not have a tooth properly preserved or
replanted may face lifetime dental
costs of $15,000-$20,000/tooth, hours
in the dental chair, and the possible
development of other dental problems
such as periodontal disease.
The stock mouthguard which is
bought at sports stores without any
individual fitting, provide only a low
level of protection, if any. If the
wearer is rendered unconscious,
there is a risk the mouthguard may
lodge in the throat potentially
causing an airway obstruction.


What is Sports Dentistry?
"Sports Dentistry" involves the prevention and treatment of
orofacial athletic injuries and related oral diseases, as well as
the collection and dissemination of information on dental
athletic injuries and the encouragement of research in the
preventive of such injuries.